Our web agency
SeoWebMaster.ch is a trademark of MaisonShop.ch Sagl (Ticino). It offers computer services in the world of Web Design and Web Developing, with the help of efficient online marketing services and optimization with major search engines.
Mission of SeoWebMaster
SeoWebMaster aims to find the ideal solution for every user who owns a website, or who plans to implement one, in the larger context of online marketing or web marketing. Our web agency produces websites which are very aesthetically accurate, using text, colours, images, attractive and/or professional videos, taking into account mainly the optimization and promotion of the site.
Products and Services of our web agency
SeoWebMaster specializes in creating 360-degree websites in order to provide its customers in Ticino (Switzerland), a complete service from design to promotion.
With advanced skills and professionalism, our web agency is able to provide solutions for every need, from simple informational sites, for the presentation of an activity or service, to the most complex e-commerce, the real is its stores online (online shop) where to sell your products, responsive and multi-lingual sites (see the completed projects).
These products are websites optimized in detail with the logic of search engines (SEO) and advertised in the manner best suited to the specific case (SEM).
SeoWebMaster is your ideal partner, able to develop with different types of CMS and Framework, including: WordPress, Prestashop, MotoCMS, Joomla, etc…
Our web agency provides regular articles about the tools of optimization and web marketing.
SeoWebMaster provides visibility, take advantage of it!
Web Agency Ticino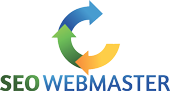 The agency web Ticino, always there for you! Carlo Stroppini
Chief CS Catering
"Thanks to the SeoWebMaster, my visibility in web has increased considerably, by bringing new clients who use Internet for searching catering services in our region. Therefore, I recommend them because thanks to their professionalism and honesty my site has gained a high visibility that has already allowed me to amortize the expense and to have an excellent quality-price package"