With the arrival of social networks, it is also significantly changed the way we conduct and manage the business. The considerable influence of these instruments has affected every corner of the world; including Switzerland and Ticino, of course.
Before going into the details of the Swiss and Ticino statistics, we make a brief summary on the world of social media and how they work.
Social Media vs Social Network
Often, we notice that the two expressions (Social Media and Social Network) are used interchangeably. That's definitely wrong!
Social Media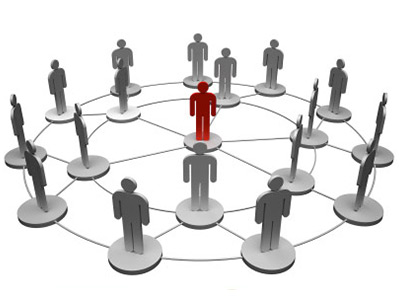 The Social Media are various content that we upload on some software, which is based on the communication one-to-many  (media means medium, mean), such as blogs, slideshows, video channels, newsletters and so on. We are talking about posts, articles, comments, videos etc.
Social Network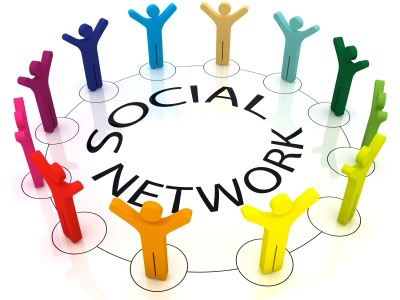 The Social Network is a framework that allows the interaction of a whole community, which is interested on a certain topic or cause. This i sa communication many-to-many. The main difference is at a conceptual and communication level; therefore, it is semantically unacceptable replace one term with the other.
Given their huge catchment area, it is very important to use these resources properly. The strategies of various campaigns involving Social Media and Social Network is defined as Social Media Marketing.
Social Media Marketing
If implemented properly, the Social Media Marketing is a very useful tool for any company. The main advantages that companies take are:
Increase of the traffic on the website
Easy extension of the catchment area
Customer engagement that allows you to establish a relationship with clients based on trust
Analysis of the market: submit a survey to the community
Segmentation of the catchment area: you can split the market with various criteria
Transmit the brand identity
Discover latest tendencies
Etc.
Which Social Networks should we use?
Depending on the type of strategy that we want to implement, the use of a Social Network (or another) becomes more or less important. Now, we list the most used Social Networks, indicating what type of marketing is most suitable.
Facebook

This is the most used Social Network in the world. Founded as a place of simple interaction, but then with time is also used as a tool B2C and B2B, in a strategic and effective way.
LinkedIn

It is a professional Social Network, where the company is presented officially. It is very useful to create a brand between professionals, to search for qualified personnel and encourage potential synergies with other companies.
Twitter

It is very suitable for companies, provided that we regularly post content (tweets). Thanks to cross-search (hashtag), you can find out what the latest trends are and then adapt our content to them.
Youtube e Vimeo

These are tools that permit to share video content. Youtube is owned by Google and does not need to be presented, while Vimeo is very important for high quality videos.
There are other Social Media that have gained a foothold and don't have to be negleted:
Instagram – image sharing
Pinterest – image sharing
Flickr – image sharing
Vine – short video sharing
Google+ – GoogleSocial Network
As seen, there are so many Social Network on the Web. The sector of origin of your company and your way of behaving can already suggest on which Social Media focus. If you want to keep serious and official attitude will be recommended a tool, while if you want to be presented in a pleasant and nice way will be recommended other resources.
In case you need to identify the Social Network to be used or to find a digital agency to plan in detail your entire strategy of Social Media Marketing, do not hesitate to contact us for a free consultation.
Richiesta di inforamzioni
Social Media Marketing Ticino and Switzerland
The statistics collected according to major studies of communication (source: bernet) report very interesting data on the use of Social Media of Swiss companies.
SMM in Switzerland

| | 2013 | 2012 |
| --- | --- | --- |
| Large companies | 89% | 94% |
| Small and medium-sized enterprises | 59% | 56% |
| Non-profit companies | 79% | 73% |
In 2013, the large companies have had a slight drop on the use of social media over the previous year, but if we look at the absolute numbers, almost 9 out of 10 large companies are implementing Social Media Marketing.
There is a slight increase instead for SMEs (Small and medium-sized enterprises), which are increasingly using this marketing tool to promote their products and services.
Substantial increase also for the non-profit companies that reach a ratio of almost 4 out of 5.
The above mentioned statistical analysis include also the use of Social Media Marketing in Ticino. In fact, the trend is similar: there is a sharp increase in companies that among their marketing tools use regularly social media.