Multilingual website translation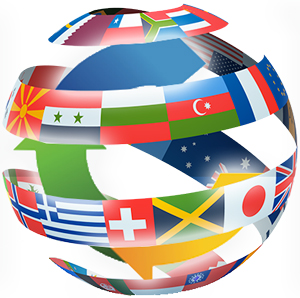 Switzerland is on of few multiethnic nations with four official languages. This has a great influence on the business world and especially on the Internet. In order to get the desired information, users search in the own language. Many websites have the shortcoming of not being translated into all major languages and they lose the opportunity to be visited. Not being able to pass on our valuable information to interested users the compromises totally the opportunity to make the main activity which we developed the website for, to present our products and services or simply our image.
A Swiss German who spends a weekend in Ticino and needs of services that we ourselves offer is just a striking example of how important it is to have a multilingual website: a website translated into several languages, in this case the national languages.
SeoWebMaster not only develops multilingual websites, but also offers the translation of text content in different languages.
Translation in which languages?
SeoWebMaster allows the translation from different languages to many others. It is possible to choose both the language of the client content and that languages to which this content will be translated.
Translation from…
The content languages which we can translate are:
Italian
German
French
English
For other languages it is necessary to evaluate the specific case.


Translation to…
The languages to which content is translated are:
Italian
German
French
English

Spanish
For translation to other languages, you must submit the case, then we will find a solution.
SEO-centric translation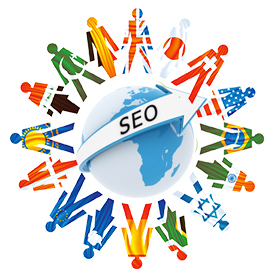 Cosa significa una traduzione seo-centrica? Perché anche la traduzione deve essere ottimizzata?
What seo-centric translation means? Why also translations must be optimized?
Noi partiamo dal presupposto che i testi devono essere ottimizzati con i requisiti dei motori di ricerca. In questa direzione vanno anche le traduzioni. Un testo può essere scrupolosamente ottimizzato in una lingua, ma questo non significa che la traduzione in un'altra lingua di quel testo manterrà la corretta ottimizzazione. Il processo di ottimizzazione SEO deve essere eseguito con tutte le lingue poiché una espressione ricercatissima in una lingua non è detto che la traduzione standard di quell'espressione lo sia anche in un'altra.
We assume that the texts should be always optimized with search engines. This also applies to translations. A text can be carefully optimized in a language, but that does not mean that the translation into another language of the text will keep the proper optimization. The process of search engine optimization must be performed with all languages a highly sought expression in one language does not mean that the standard translation of that expression is optimized also in another.
It is therefore really important to emphasize the fact that it is not just a simple translation of long texts, but a thorough analysis on the keywords of target language of the website and a reworking of the entire text based on the most interesting keyword found.
The issue of the optimization is valid for all types of websites, mainly for e-commerce. With online shop the monetary conversion is much greater and, consequently, it is essential to translate all contents in an optimized way.
In case you are interested in developing a website with several languages or to extend an existing one by adding new languages, you are in the right place.
Please contact us.